Ready to visit the top 20 sites where you can download free Images? You really can download them absolutely free! Sometime you will have to make an attribution to the author but it's always worth it. Let's start with a bit of context in understanding the industry.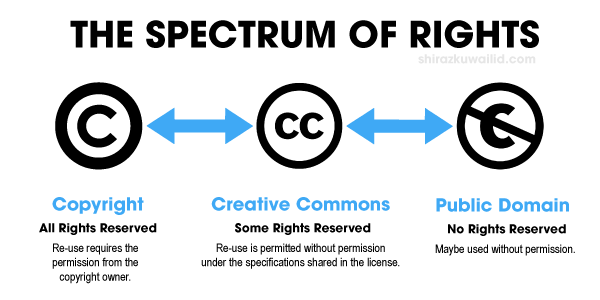 Photography (as a discipline) has always functioned as an integral part of any design. Unfortunately, we have been accustomed to seeing the same stock photography over and over again. Now you can see that not only do stock photos become boring and generic, but they also involve an investment, in order to get access to image banks (often not worth it).
Fortunately, in recent years, more and more sites are allowing you to use their image banks free of charge. So you can download free images and videos completely free. And here's a secret, some of them are excellent!
Through them, you can get quality images, videos and free licenses. In this article you will find a curated list of the best sites to get free images, so your projects can have the touch of originality, creativity and professionalism that it deserves.
Top 20 websites where you can download royalty-free images.
Unsplash
Unsplash is a website that offers a large collection of HD photos and free images and is currently considered one of the reference sites for stock photography. The biggest advantage it offers is that all images are free to use and are only registered under Unspalsh's own licence. I recommend you to visit the site, as their team is constantly updating their image banks with new photos.
Pexels
Pexels is a site that provides you with free high-quality images at no cost. Please note, this site is licensed under a Creative Commons Xero (CC0) license. One of the great advantages of this site is that they are all tagged, which makes searching easier. Find out about Pexels' usage restrictions here.
Pixabay
Pixabay is nothing more than a huge database or a gigantic collection of free photos and images but you can also find illustrations and videos. Their images are of high quality and their website makes finding the ideal one for your project extremely easy. One of its great advantages is that, when using its photographs, you don't need to worry about any type of attribution or licence. Thus, you can modify, alter or design them according to your needs and use them as you see fit.
Burst
Burst is a resource from a well-known site: Shopify. Here you can find free stock photos with a focus on entrepreneurs. Some of the photos are protected under CC0 Creative Commons, while others may only be protected under Shopify's license, so you'll have no problem incorporating them and using them as you see fit. Burts was launched as a site to help new entrepreneurs make better products, websites, communications and marketing campaigns. Most of the images are original and, in general, focus on business.
Gratisography
The concept of Gratisography goes beyond usual stock photography. The website prides itself on having the "free and quirkiest high-resolution images in the world." Although they can't compete with Unsplash in terms of quantity, that's not their goal. You will find unique free photos available there that are less stocky than what you will find on rest of the platforms. Submissions are curated only when they are considered "interesting".
StockSnap.io
StockSnap.io has a large section of free HD images, which will surely suit your content. Another advantage of this site is that it also incorporates a very useful search tool, which will allow you to navigate through its images without any problem. In addition, the site shares the stats on their content downloads, so that you know the most used images. This site is fed daily with new photographs and images that are in the public domain, so that you can incorporate them into your projects without any issues.
Kaboom pics
Kaboom offers a wide variety of HD photographs. Among its contents you can find: architecture, fashion, food, landscapes, etc. Please note: Their photographs may be used for commercial purposes, but may not be sold or distributed.
Rawpixel
There may be no other stock photo service with a more diverse collection than Rawpixel – and that might be true. In addition to PSD mockups, they also offer a wide variety of content that include popular prints of Japanese wood panels. They contribute to Hope for Children charity through their paid plans.
Magdeleine
Simplicity can lead to beauty, there is no doubt about that. Magdeleine knows this, and knows it really well. That's why this site features easy navigation, based on categories that will help you find the perfect photograph for your site or project.
IM Creator
Have you ever heard of a site called IM Creator? This digital platform is an excellent tool to start building your website (blog, eCommerce, galleries, etc.) for free. IM Free is nothing more than an extension of this site, where you can find great images and pictures (100% free) to use in any of your projects.
Reshot
Tons of uniquely free stock photos. Handpicked & non-stocky.

Reshot.com
Their slogan makes it clear what Reshot is all about. This massive library of (hand-picked) photographs has 100% original images that you won't find anywhere else. The site is built to empower startups, freelancers and companies who want to add a touch of professionalism and creativity to their graphic materials. Almost forgot: Images are free to use (commercial and editorial) and do not require attribution to the author.
Morguefile
Morguefile is a website created by creatives for creatives. This site is a collaborative community of photographers of all kinds, so not all images are of professional quality. However, there is a huge bank of photographs that are really creative and unique.
Foodiesfeed
If the love of food were a website, it would surely be Foodiesfeed. This site offers thousands of free, realistic and beautiful images food! All their images are in HD and are perfect for bloggers or community managers. I won't tell you any more, because you definitely have to visit and check them out.
Stockvault
Stockvault is an excellent resource for free stock textures, abstract wallpapers and photos. There are fewer images here than on Unsplash, but they are well curated, with daily additions. Besides offering an excellent search engine, this site also has an easy-to-use category index.
PicJumbo
PicJumbo is a site with a large collection of photographs for personal and commercial use. New images are added daily, which allows you to have fresh content and not duplicate or reuse the same image countless times. The site classifies its images based on different categories that are easy for you to navigate and choose from.
New Old Stock
If vintage photographs are what you need to leave your project at 100 percent, this is your best option. New Old Stock offers you a wealth of royalty free images.
Pikwizard
Pikwizard is a website that you should be a fan of, as they are aiming to have 1,000,000 free photos on their site, so far they have a staggering 100,000 free photos and images. An interesting fact about Pikwizard is that they have more than 20,000 exclusive images that you won't find anywhere else. Another highlight of this site is that it has photos with people for free, something that is again rare.
Skitterphoto
There's a wide variety of free stock photos available on SkitterPhoto, all released by Creative Commons CC0. Each picture on Skitterphoto's site is authentic and hand-picked by its owner.
Life of Pix
This platform, developed by the LEEROY creative agency, offers high-resolution images that can be used without any copyright restrictions.
ISO Republic
Using the CCO license, ISO Republic offers a wide range of free images. They add fresh pictures every day. They also offer a cool collection of stock videos.
Conclusion
There you have the top 20 websites where you can download free images plus a couple of them give you the option to get vectors, videos among many incredible resources. If you know of any other site where you can get free visual content I would love to know about it and add it to this list.