Doing a keyword analysis is one way to determine which topics you should address on your website. However, conducting an SEO GAP analysis of your content is a great and smart approach to finding "gaps" in your content. Because how do you know if you're missing out on other, more lucrative opportunities? This is where an SEO GAP analysis comes in handy.
We want to find out where the business is now and where the business wants to be in order to bring the business closer to the set goals. What do you need to do to succeed? In this article, I'll walk you through on how to do an SEO GAP analysis in 5 simple steps and how to identify missed opportunities in your SEO strategy.
What is an SEO GAP analysis?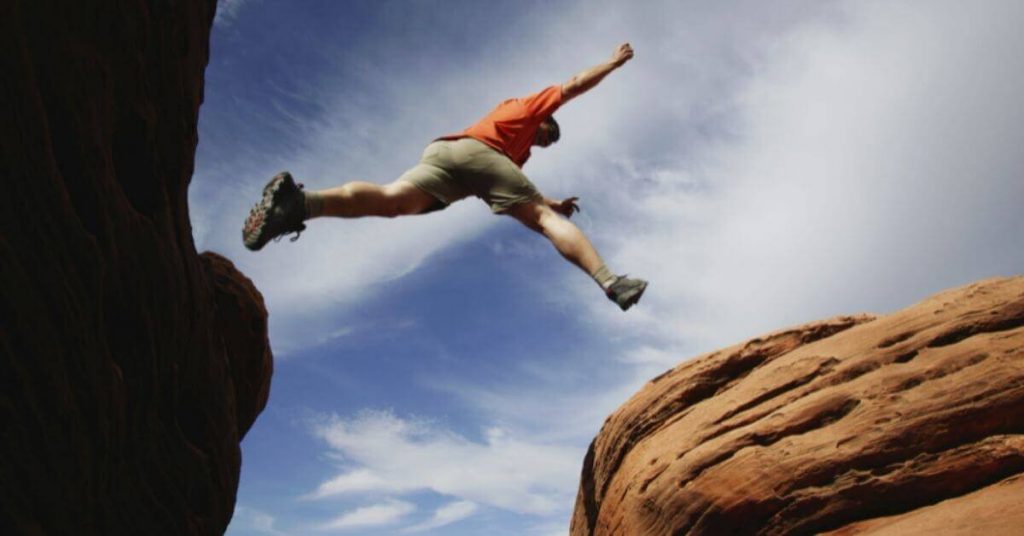 SEO is about optimising content so that you rank high on Google and other search engines. But there are probably many out there who have a hard time grasping what an SEO GAP analysis is. It's the process you go through to find missed opportunities (gaps) in your existing content.
It's about identifying content that's missing, that can and does align with the different stages of your audience's buying journey. By analysing your existing content, you can find opportunities to fill. At the same time, you make it easier for your audience to both find and buy from you.
You are also likely to find new keyword opportunities. Keywords you hadn't thought of or just missed exploiting in your existing content.
GAP analysis includes reviewing of the following elements of the website:
Web pages
Blog articles
Social media content
Landing pages
E-books and downloads
And other content assets
Now you understand what a GAP analysis is and which elements you need to review. Now I'm going to take you through on how to do an SEO GAP analysis in 5 simple steps.
How to do an SEO GAP Analysis in 5 simple steps
Keyword gap analysis
Keyword gap analysis aims to identify keywords that competing websites rank well for. You'll recognise it from my previous blog post on keyword analysis. There are likely to be a wide range of niche keywords, perhaps with lower search volume, that your competitors are ranking better on. Keywords that you can make use of.
If we add both high-search volume keywords and low-search-high-intent keywords, the total amount of searches and visibility becomes difficult to compete against. And maybe this is the advantage your competitors currently have over you. You probably understand that if your competitors are visible on all low-volume keywords, the aggregate traffic will be huge. It's similar to the traditional proverb, "Many small streams make one big river".
Think of a website that sells sneakers. There are proven phrases that all competitors will target such as brands, models of shoes and so on. But what about low-search-high-intent keywords? Perhaps there is a need for sneakers for people with heel spurs or other foot problems, or specific sneakers with steel toe caps for an industrial purpose – like for a factory or warehouse? These search phrases may not be on your radar, but you should explore the possibilities.
Since you are probably targeting the "most common" keywords, you are missing out on keywords whose intention is to generate traffic but with relatively low competition. You can refer to my article on how to develop the right keyword strategy for more in-depth information.
Map your persona's buying journey
What does the customer journey look like for your target group? "Customer Journey" is a term you've probably heard many times in marketing. If you haven't heard of it before; the customer journey is the journey from the first meeting with a brand to the purchase being made. A customer journey can be divided into three stages: Awareness, Consideration and Decision also called early, middle and late phase. But why is it important to map the customer journey in an SEO GAP analysis?
The customer journey can be described as the journey your target audience takes before they land on your website: people who want to learn more about products or service information. If you don't know how they get there, how will you strategically work to bring in more traffic?
Take the time to write down the questions your target group would have in their mind when they have a need or a want. What different options are they considering, what are they looking for before buying, and what calls-to-action lead to a conversion?
Review each question you think your audience is asking through the phases. By doing so, you can get answers to which keywords you have missed and should write content about. This is to get an understanding of the target audience's search intent.
The customer journey is often not as linear as you might think. People jump back and forth, and it's not entirely certain that the person starts in the Awareness phase. Also, it takes longer than you want it to…
It can take months from the first impression with the brand before the purchase is made. But the important thing is that it's your brand the person has in mind. What you need to know about the customer journey is that depending on the phase the person is in, you should work with different actions.
In the first phase, Awareness, a need arises for a potential customer who has not realised what solution they need. The person searches online and is open to knowledge that is related to the problem they have. The potential customer is not open or receptive to sales pitches. Present informative, educational and inspirational content to capture attention. The actions you should focus on are:
In the intermediate phase, Consideration, the potential customer has been made aware of what might solve the problem or need. The need is established, now the review and comparison begins. Depending on who the person is, the filtration changes, which could be anything from product specification and price, to delivery time and shipping. Actions you should consider are:
SEO
Call-to-actions
Landing pages
Retargeting
In the final phase, Decision, the customer has made up his mind. The brand and model are decided. Now it's time to be the first with your offer, to make a conversion to a new customer. Actions for the Decision phase are:
SEO
Marketing Automation
Event
Customer case
Finally, you should contact the customer: both to make sure the customer is satisfied and because you want the customer to become a repeat customer. Make the customer a returning customer by using engagement email workflows, communicating to them about the support page or asking for a review on the product/service.
The final step is for the customer to become an ambassador for the brand, your product or service. This person is then happy to recommend your product or service to other prospects.
By conducting an SEO GAP analysis, it helps you identify the right content for each stage of the customer journey for your website's products and services.
Conduct market research
One of the best ways to come up with new content ideas that are in line with what your audience wants is to ask them!
Since it is impossible to take care of every customer and user individually in marketing, it is important to identify and address personas and user groups. If your content strategy overlooks this, you lose the opportunity to connect with your target audience.
Market research can be done to identify personas and their needs, as well as for feedback on the website. Who are the buyers, what are their interests, what products, services and information are they looking for when they visit the site? Who is missing? This creates an understanding of what topics customers are responding to and what area leads to success.
For a start, you can easily create a form in Google Forms and send it out to your target group.
The answers you get in your market research give you new content ideas that are in line with your potential customers' real needs and problems. Don't always think you have all the answers, so don't be afraid to ask for help.
Analyse the content of your website
SEO GAP analysis is a strategic method for checking and optimising the content of a website.
In e-commerce, the aim is often to increase conversion rates by focusing on a specific target group or phase in the sales funnel.
Even if you publish or share content on all your platforms, you need to be sure that the content on your site matches the customer journey and doesn't leave gaps for your potential customers to fall through.
Does the existing content cover all the requirements of the target group and all relevant topics? Which topics are not covered? Does the site offer content for each phase of the sales funnel or each customer type? The same goes for your own business objectives. What content, based on analysis and insights, needs to be produced to address new user requirements or interests? What do you need to write on topic X to motivate the buyer in phase Y? What content is missing to close the gap between potential purchase and an actual purchase.
Search your site for all URLs and determine how (or if) they match each step. An inversion of your content, including current performance, is the foundation of good SEO work. You must continually work to improve and find the gaps if you want to achieve a good ranking and generate a lot of traffic to your pages. Then you can determine if you're missing content that bridges the gap between one step and another.
Another way to find gaps in your website is to use SEO tools to see which keywords your website is already ranking for. As you search for keywords, you can then find related keywords that you may not be targeting with existing content. In the first step, we went over the best way to find new and related keywords and how to benefit from search volume.
Structure your content and keep iterating. That way you know exactly how much work you have ahead of you.
Competitor analysis
Competitors will often fight for the same space in the market: the coveted first spot on Google. Analysing the first page of Google becomes a key part of a competitive analysis. Because it's your opportunity to see not only what other sites are doing well, but also what they're not.
Determining what's missing from your site means turning over every stone and asking yourself, "What's missing?". Be honest with yourself and your website. Analyzing Google's front page is the first step. This will give you in black and white: how well your website measures up against competitors.
But if you don't know what to investigate, I'll give you some points you can use:
What keywords do they use that we don't?
What does their landing page look like and how is it structured?
How much text content does the landing page have?
Does the landing page have links that we can also get?
What questions you choose to ask and explore is up to you. Identifying gaps in information is the opportunity you need to capitalize on, which means you have the potential to jump ahead of them in the search results. This happens if you offer more lucrative information and details on target user queries.
That's how you do an SEO GAP analysis in 5 simple steps
SEO GAP analysis is a crucial method for assessing your current performance versus future performance. Many marketers get this wrong and focus on money, writing pages to drive sales or informative blog articles to draw in readers.
Fact: you need both! You need content that builds bridges between the gaps you've found and removes or narrows the gap between each step of the buying journey. As you probably remember: the first step in the customer journey is that the person has a need or problem that needs to be solved. So you need to have informative content that helps the person along the funnel, to later become your customer.
Conducting a thorough GAP analysis is the key to finding the holes in your existing strategies so you can be sure that your future content drives more traffic and moves the visitor further along the customer journey.
Give yourself the chance to identify new keyword opportunities based on what your competitors are targeting, or not targeting. GAP analysis gives you the tools to review your current status and then come up with a new strategy that meets users at multiple touch points.
The review works no matter what stage your website or business is at, whether you've been in it for a decade or 6 months.
Do your SEO GAP analysis today and see the difference.
---
About Shiraz Kuwailid
I help companies and individuals get new customers from Google through short-term SEO "Sprints". An agile and simple alternative to expensive and long contracts. Pay for what you need, nothing more. My SEO sprints are always between three to six weeks. You know exactly when a sprint starts and ends, what I do during a sprint and why. Contact me for more information.