One of the most common questions I get as an SEO professional is; "how long does it take to see SEO results?". Companies want to know when they will see the impact of their investment and rightly so. However, SEO doesn't work like paid media where results can basically be seen as soon as the ads are activated. It takes time to see SEO success. But how long?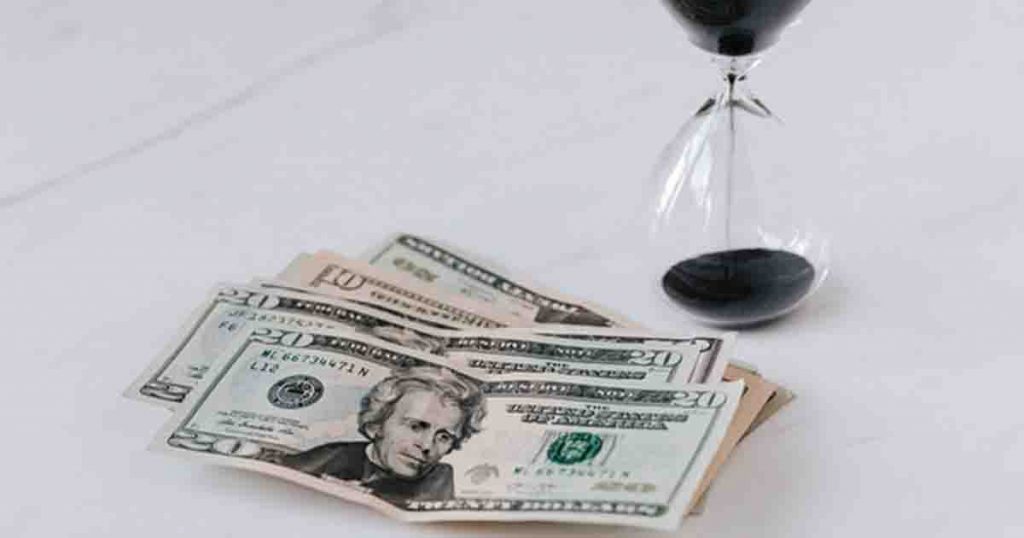 The answer I'm forced to give my clients is unfortunately that; it depends. Frustrating, isn't it? But it's the truth. What does it depend on? It depends on how long your website has been around, how much content is on it, its link profile and many other SEO factors, among other things. No two websites start from the same starting point, even if they are in the same industry and competing for the same customers.
Factors that affect how long it takes to see SEO results
Let's take a closer look at the different factors that affect how long it takes you to see results from your SEO work.
Your website history
Whether you are working with a new domain or not, is one of the key factors that affect the time it takes to see results from SEO work.
A new domain will almost always take longer to rank than an established one because it hasn't yet built up any authority or gained any backlinks. Backlinks refer to websites that link to your site, which Google sees as votes that your site is popular and has a high level of trust. In comparison, an established domain will usually have already earned some level of authority and backlinks.
However, an established domain doesn't mean you'll automatically see faster results. For example, if the domain has a history of SEO work that violates Google's guidelines and has been penalized, it will take significantly longer to see results.
Competition
Results can be seen faster in niche industries and for keywords with low competition. If you are trying to rank for competitive keywords, it can take two years or more before you appear on the front page. On the other hand, for local or narrower keywords with lower competition, it may be possible to see promising results within 3 to 6 months.
Furthermore, you also need to consider how your competitors got to their current position and what they are doing to maintain visibility. Your strategy and forecasts need to consider what and who you are competing against, which is why it is important to conduct a competitor analysis.
Your resources
You can neither control a site's history nor the competition. But what you can (usually) control are the resources allocated to your SEO project. The more resources, the faster the results.
The most important resource you need is time. If one company spends a week's work on SEO in a month, while another spends only two days, the former will see much faster results.
Technical SEO
If there are technical SEO issues on a website, they need to be resolved before you can expect to see results.
Technical SEO relates to areas such as:
Searching and indexing
Site speed
Canonical tags
Structured data
Duplicate content
XML sitemaps
Solving problems in some of the above areas will have more impact than others, but the fact remains that any of the technical problems should be addressed to see faster results.
Content
You've probably heard that "content is king" and the fact is that content remains one of Google's top 3 ranking factors. Google's goal is to give its users the best results for a given search query, so why would bad content work well?
It's important that the creation of good content that matches a searcher's intent is given high priority. But it's also important to take the time to understand what's ranking highest right now and figure out how to create even better content. You can learn a lot from studying the content that's already working. You can also try doing an SEO Gap Analysis.
Backlinks
Along with content, backlinks are also one of Google's top 3 ranking factors. These act as indicators of trust and popularity as well as having the ability to lift a website's ranking.
Links are essentially a vote of confidence between two websites. But important to understand is that there are rarely shortcuts to high-quality backlinks. It takes time and usually involves creating good content that others will want to link to. That said, not all links are equally good or equally valuable either. It's the higher quality links that ultimately have the ability to help your website rank higher.
When you can expect to see results
Many SEO agencies will tell you that it takes 4 to 6 months to start seeing results. That's generally accurate, but keep in mind that it refers to when you start seeing results because SEO results grow over time. The results you get at 6 months should be significantly less than those you get at 12 months. Thus, I prefer to say that SEO should show results within a period of 6 to 12 months. By results, I mean a measurable increase in traffic and associated leads or conversions. This doesn't necessarily mean you've achieved your goal by now, but any business investing in SEO should expect to see progress within this time frame.
There's no getting away from the fact that SEO is a long-term strategy that takes time and resources. However, with the right strategy in place, 6 to 12 months is a long enough period to see the impact of SEO efforts and justify continued investment.
Once you have implemented your strategy, it is imperative to monitor your website to ensure it continues to see results. SEO is not a one-time tactic; a good strategy requires frequent reporting and maintenance. At some point, you may see your results diminish and then it may be a matter of maintaining the results rather than increasing them.
Don't stop too early
Many businesses underestimate the time and money required to succeed with SEO. Regardless of starting point and strategy, results are rarely seen within the first 3 months, even with a healthy SEO budget. Some businesses get started right, but stop after 2 to 3 months because they "didn't get the results needed to justify the cost". This is because they went in with unrealistic expectations.
If you can't budget for 6 to 12 months of SEO work, it may be better to put that budget elsewhere. SEO is a long-term marketing strategy and should not be seen as a way to generate sales quickly. However, if you make the right investment and plan to be around for the long haul, SEO is a marketing strategy that brings a very good ROI.